Adam's Carnyland Combination 5.26.2020
Adam brings more combined NWA Carny fun and games.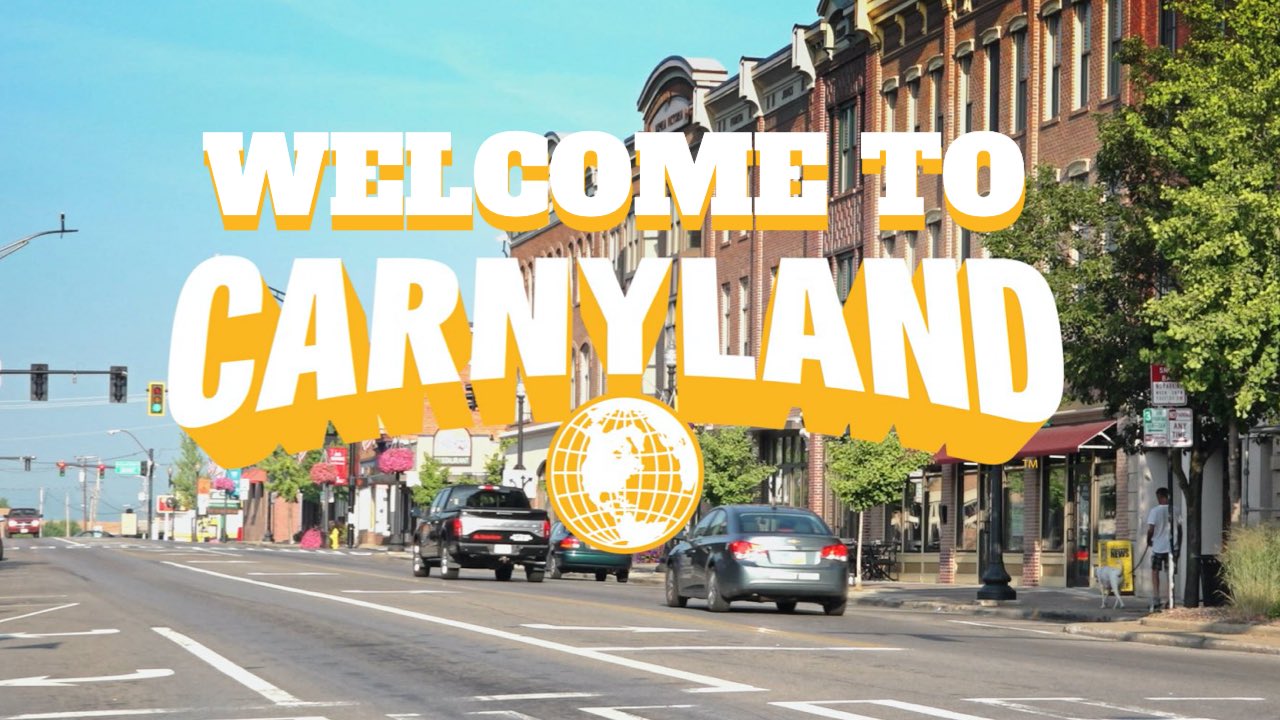 The second part of the week in the inaugural Carnyland premiers has the Real World's Champion talking to some of his good buddies in NWA talk about their beginnings and then Episode Two of Carnyland bringing the fun and now a giant mystery that is going around the place.
What could it possibly be?
What's Causin' Aldis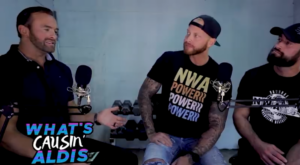 The show starts with Nick Aldis giving a brief run down of how he wants the show to go, very nice, no arguments because we know there are always arguments on podcasts… I mean listen to us majority of the time. Anyway, he introduces the guests, Anthony Mayweather and Thom Latimer, and the topic is first gimmicks and how bad they were in their opinion. I'm sure we all know that these eyes point to TNA for most. There will also be mention of the Villain's gimmicks too since Aldis is friends with him so has a lot of "Party Marty" stuff as well. Thom and Nick talk about their beginnings in England together and ironically enough, Strictly Business strictly didn't like each other at first from both men's accounts of meeting each other. Aldis goes on to talk about his first promotion he worked for and the wacky way that happened where, Doug Williams (that's right, we're pulling names from TNA's Memory Bank for American Viewers), recommended Aldis to a promoter and just instantly getting a job from a description of himself over the phone and then conditioned Nick Aldis in the business, working all competitors six days in the week and teaching them the business. The main thing they talk about is heat in the business that Thom and Nick learned, even as far as a WALTER story where, if you did anything wrong, you had to run a mile and WALTER was the last guy to do a mile for falling asleep in the mini bus until Thom… kind of… modified the system. Latimer and Mayweather come with there stuff next where Thom shows when he and Aldis first met and Thom without a beard… or too much hair. Mayweather is next with his first gimmick in Nashville after the army and he tells a story much like Aldis that they didn't know where to find wrestling gear when they started out so they used swim trunks instead.
Then we get to Total Nonstop Action with Brutus Magnus and how he hated that name but, being the good soldier, he said he loved it and was told Dixie came up with the name and Russo came up with the attire which Aldis hated maybe more than his name and how the Gladiator gimmick was just a no go for him from the start. Next up is Amazing Red's little brother, Crimson where Eric Bischoff came up with the idea of the story and the random name of Crimson which another thing that happened where, he hated it at first but, still uses it to the day. Then last but not least, Latimer's names and gimmicks, WWE developmental against Snitsky and Tomko all the way to Bram and all three saying their biggest mess-ups in TNA.
Carnyland
"That's one small step for brother… and one giant leap for @Carnyland-kind"

Watch the debut – https://t.co/nPhTGMtCOa pic.twitter.com/1iawCMti9L

— NWA (@nwa) May 26, 2020
The show starts with more lessons from Allysin Kay with How To Get Heat 101 until Zicky Dice comes in, asking about a rumor and is basically the model of Heat 101's class for today. Joe Galli and Stu Bennett comes back and Stu tells us that there is a rumor for real about Mister Corgan. Royce Isaac gives a nice little May Valentine commercial for her product and then goes to Tim Storm's classes and this time with Marti Belle and the "rumor" is brought up again. Next we have Thunder Rosa and other members of NWA on their respective phones and talking about the "rumor", some say a signing, more content and much more. Sal Rinauro is in therapy with all the Carnyland stuff and thinks "the rumor" about him. Nick Aldis has a little bit where he's talking to his kid and pets, talking about the time that he lost his tag partner to face Sting in 2009 but, his son wants nothing to do about the story. More talks of the "rumor" is brought up again as Aldis gets a text at the end of his story. Aron Stevens has more of our Mongrovian Lesson with it's mysterious nature within the nation, even being the Origins of Ka-Ra-Te. Strictly Business are on a video call with their takes on the "rumor" and it's a conspiracy theory. Now we finally hear… "the rumor". The rumor isn't it's already done or it's out of money, it's something far greater…. they need a Mayor.
Final Thoughts
Not a bad week for Carnyland's opening and secondary week. Definitely go check out What's Causing Aldis, such a great listen from three men who all came together from different areas of the world and yet another fun episode of Carnyland that was done. I was almost scared that the rumor was that I got fired for stealing food from Andrew when he was doing Pod Is War. -Editor's note- I don't approve of this stealing of my food. I will have to see if we can get new NWA representation, Jim Cornette perhaps? – Andrew