WWE News: WWE Turning Daniel Bryan Heel To Hurt His Mainstream Value?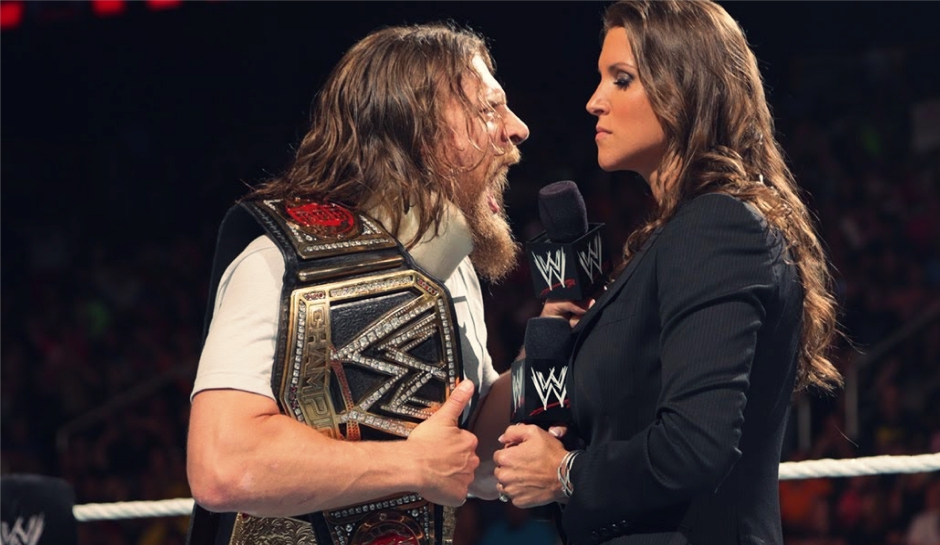 WWE has been doing a lot of interesting things with Daniel Bryan the last number of months. It's clear they do not want him to leave the promotion, but they fall under a weird situation. Bryan wants to wrestle again, and with his contract coming up in September of this year….he'll likely leave WWE to do it. Daniel has said that he would love to stay with WWE, just as long as he can wrestle for the company. This seems like a good compromise, but WWE does not want to do it as of now.
Daniel Bryan is set to meet with WWE doctor Joseph Maroon at some point this month. He'll be reevaluated here, and if by chance they find that he's okay to go back to in-ring action, he'll be good to go. Though Bryan has gone to multiple brain specialists/neurologists. He's even been sent to many by WWE themselves. Every single one seemingly has found no real issue and that Bryan should be able to be in the ring.
The question is, what gives? Well, WWE had been involved in a major concussion lawsuit. The theory is that even if Bryan gets hurt and decides not to sue or testify against WWE, the damage would be done. They could have him sign a contract to not do anything of the sort, but nothing would change the fact that he would have sustained another concussion. If this one is worse, that lawsuit starts to look better in its comeback.
Now it appears WWE is trying to hurt Daniel Bryan's stock mainstream wise. According to The Wrestling Observer, WWE has decided to turn Bryan heel in an effort to hurt his mainstream appeal if he does end up leaving the company. Clearly he would go to the best options for him, like Ring of Honor and New Japan Pro-Wrestling. The fans of these places may know Bryan and know how wrestling works. But mainstream wise, such as the case of major media outlets like ESPN, he may lose stock if his character begins getting hate.
Joe's Opinion Of This Daniel Bryan News (They Make Me Put The Label)
If you think about it, it makes total sense to take Daniel Bryan down a peg. Why not hurt the stock of a man that is going to leave your company to do what he has wanted to do for the past few years? It makes complete sense. It's not like YOU could possibly use him WWE, oh wait…you could! Sadly, the spine of WWE is a bit weak in this case. That should tell you the results of what goes down at Bryan's visit to Maroon.
Maroon most likely knows Daniel Bryan should be able to wrestle. There's so much evidence from too many doctors for it to be a coincidence that they all come to the same conclusion. Bryan should be cleared. This is not my opinion or some mark in Chicago's. It's a medical opinion from certified specialists in the field of brain science. You know, the people who went to school for about a decade to know this stuff!
WWE wants to save their butts on this to hopefully not give this moronic lawsuit any credibility, despite the fact that it includes a ton of former ECW stars like Sabu of all people. Seriously. This homicidal maniac who worked in a hardcore promotion for years before WWE wants to blame WWE for his concussions.
We get the issue. However, they could also state in a courtroom that they have taken away a lot of the problems that caused brain injuries before. But accidents can still occur. Most of the crazies in this even worked the indies and cannot prove their brain issues happened in WWE.
Daniel Bryan being held back from wrestling is terrible by WWE. However, if the rumor is true about WWE turning Bryan heel in an effort to his hurt mainstream appeal….then that is pretty stupid of WWE. To try to hurt the brand of Daniel Bryan because he plans to leave the organization who has enough science back to prove he can wrestle, but won't let him. Funny enough, Bryan being heel is what originally led to his fanbase being built. So good looking trying to ruin his value, WWE. You're going to need it.