WWE News: WWE Turning Daniel Bryan Heel To Hurt His Mainstream Value?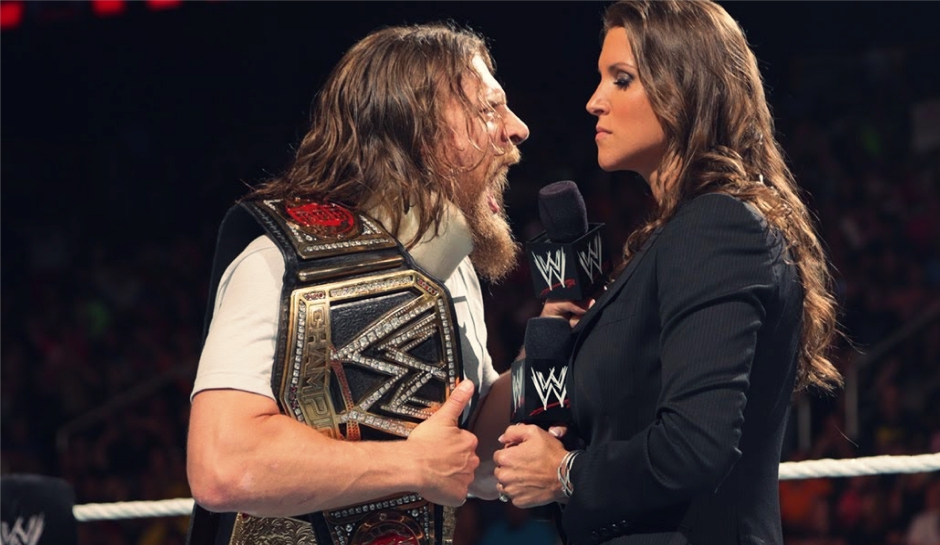 WWE has been doing a lot of interesting things with Daniel Bryan the last number of months. It's clear they do not want him to leave the promotion, but they fall under a weird situation. Bryan wants to wrestle again, and with his contract coming up in September of this year….he'll likely leave WWE to do it. Daniel has said that he would love to stay with WWE, just as long as he can wrestle for the company. This seems like a good compromise, but WWE does not want to do it as of now.
Daniel Bryan is set to meet with WWE doctor Joseph Maroon at some point this month. He'll be reevaluated here, and if by chance they find that he's okay to go back to in-ring action, he'll be good to go. Though Bryan has gone to multiple brain specialists/neurologists. He's even been sent to many by WWE themselves. Every single one seemingly has found no real issue and that Bryan should be able to be in the ring.
The question is, what gives? Well, WWE had been involved in a major concussion lawsuit. The theory is that even if Bryan gets hurt and decides not to sue or testify against WWE, the damage would be done. They could have him sign a contract to not do anything of the sort, but nothing would change the fact that he would have sustained another concussion. If this one is worse, that lawsuit starts to look better in its comeback.
Now it appears WWE is trying to hurt Daniel Bryan's stock mainstream wise. According to The Wrestling Observer, WWE has decided to turn Bryan heel in an effort to hurt his mainstream appeal if he does end up leaving the company. Clearly he would go to the best options for him, like Ring of Honor and New Japan Pro-Wrestling. The fans of these places may know Bryan and know how wrestling works. But mainstream wise, such as the case of major media outlets like ESPN, he may lose stock if his character begins getting hate.
Joe's Opinion Of This Daniel Bryan News (They Make Me Put The Label)
If you think about it, it makes total sense to take Daniel Bryan down a peg. Why not hurt the stock of a man that is going to leave your company to do what he has wanted to do for the past few years? It makes complete sense. It's not like YOU could possibly use him WWE, oh wait…you could! Sadly, the spine of WWE is a bit weak in this case. That should tell you the results of what goes down at Bryan's visit to Maroon.
Maroon most likely knows Daniel Bryan should be able to wrestle. There's so much evidence from too many doctors for it to be a coincidence that they all come to the same conclusion. Bryan should be cleared. This is not my opinion or some mark in Chicago's. It's a medical opinion from certified specialists in the field of brain science. You know, the people who went to school for about a decade to know this stuff!
WWE wants to save their butts on this to hopefully not give this moronic lawsuit any credibility, despite the fact that it includes a ton of former ECW stars like Sabu of all people. Seriously. This homicidal maniac who worked in a hardcore promotion for years before WWE wants to blame WWE for his concussions.
We get the issue. However, they could also state in a courtroom that they have taken away a lot of the problems that caused brain injuries before. But accidents can still occur. Most of the crazies in this even worked the indies and cannot prove their brain issues happened in WWE.
Daniel Bryan being held back from wrestling is terrible by WWE. However, if the rumor is true about WWE turning Bryan heel in an effort to his hurt mainstream appeal….then that is pretty stupid of WWE. To try to hurt the brand of Daniel Bryan because he plans to leave the organization who has enough science back to prove he can wrestle, but won't let him. Funny enough, Bryan being heel is what originally led to his fanbase being built. So good looking trying to ruin his value, WWE. You're going to need it.
WWE News: USA Network Issues Full Details On Next Week's 'WWE Week'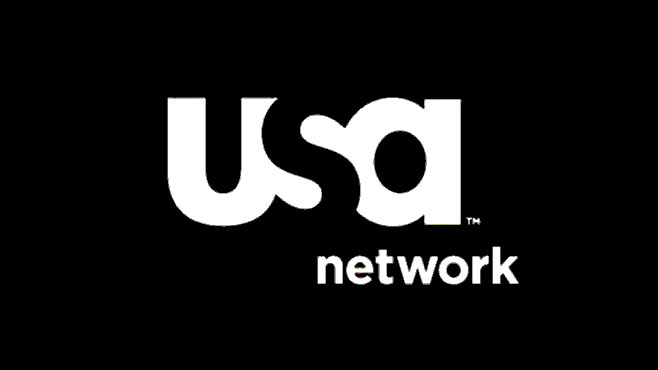 USA Network has released all the details on WWE Week!
It's that time of year again where Christmas is right upon us and that means it's nearly time for the annual 'WWE Week' on USA Network.
A full week of prime time, WWE produced or related content will kickoff next Monday with RAW, running through to Friday night. Today, USA Network has issued the following with all the details:
USA NETWORK RELEASES DETAILS ON WWE HOLIDAY WEEK
NEW YORK – USA Network kicks off its annual WWE Holiday Week, beginning Monday, Dec. 17, with more content than ever before. The week will consist of primetime events that celebrate all things WWE, from watching your favorite WWE Superstars get into the season's spirit to regularly scheduled Monday Night Raw and SmackDown LIVE. The week culminates with the 16th annual WWE Tribute to the Troops, which includes an appearance by Jon Stewart, former host of "The Daily Show." The two-hour special will honor and celebrate our servicemen and women and their courage in protecting our nation. 
This year's WWE Holiday Week lineup will include:
Monday, Dec. 17
The week begins with three hours of everyone's favorite, Monday Night Raw, at 8/7 C, featuring WWE Superstars Ronda Rousey, Seth Rollins, Dean Ambrose, Sasha Banks, Nia Jax, Dolph Ziggler and more in Sacramento, Calif., at the Golden 1 Center.
Tuesday, Dec. 18
The week continues with SmackDown LIVE, which will take place in Fresno, Calif., at the Save Mart Center at 8/7 C, with WWE Superstars Daniel Bryan, The New Day, Charlotte Flair, Becky Lynch, Jeff Hardy, Asuka and more.
Wednesday, Dec. 19
At 10/9 C, USA introduces a brand-new WWE special, New Day's WWE 2018 Pancake Powered New Year Super Spectacular. The New Day host a fun look back at all the historic, outrageous and unforgettable moments that made 2018 so super spectacular at WWE. Featuring Ronda Rousey, Roman Reigns, Braun Stroman, AJ Styles, John Cena and Becky Lynch, along with some surprise Superstar sightings.   
Thursday, Dec. 20
At 9/8 C, WWE and USA will shine a spotlight on our nation's heroes with the two-hour Tribute to the Troops celebration that will feature a special appearance by Jon Stewart, former host of "The Daily Show," and rising country music star Morgan Wallen.
Immediately following at 11/10 C, there will be a Miz & Mrs. marathon. The record-breaking series features real-life WWE couple The Miz and Maryse as they navigate married life and adapt to becoming first-time parents.
Friday, Dec. 21
The week wraps with WWE icon Dwayne "The Rock" Johnson and his epic role in the movie "San Andreas" at 6/5 C.
Additionally, "Talk Stoop" will be getting into the WWE spirit as Nessa Diab hosts special episodes of the series featuring interviews throughout the week with WWE Superstars The Miz and Maryse, Ronda Rousey, the Bella Twins, Natalya, Nia Jax and Lana.






What shows during WWE Week will you be tuning in for? Let us know on social media @theCHAIRSHOTcom and always remember to use the hashtag #UseYourHead!
WWE News: More RAW Superstars Feeling Under The Weather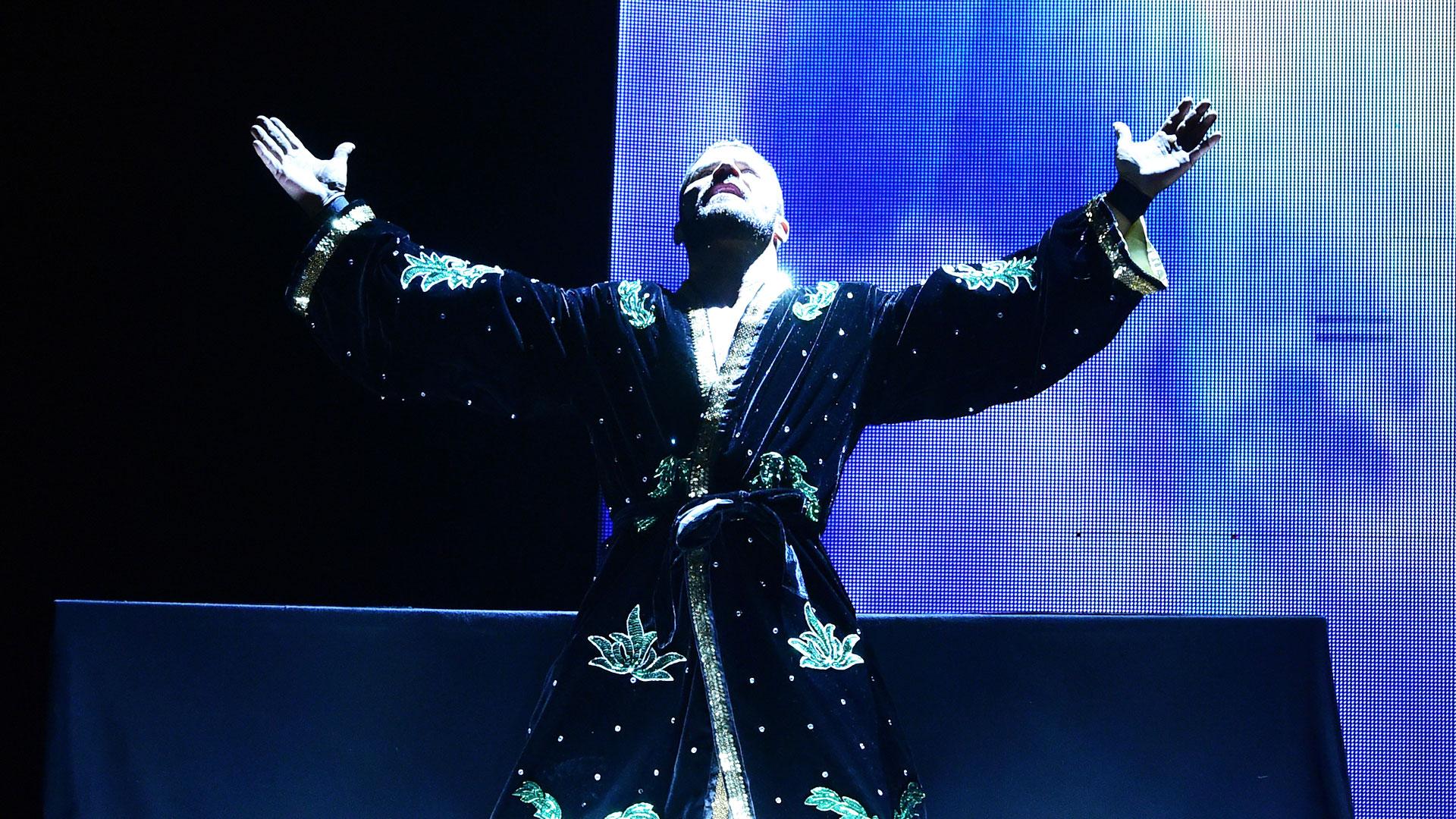 Finn Balor isn't the only WWE Superstar under the weather!
After being sent home early last weekend from WWE's South American tour (see the original story here), it was said this week on RAW that Finn Balor was dealing with an injury suffered at the hands of his TLC opponent, Drew McIntyre, last week (find that here).
Of course, this was just an angle and we would later learn the real reason for Finn's absences were due to an illness (read about that here), yet it was expected he would be good to go for Sunday's pay-per-view. Getting some kind of sickness this time of year is certainly not an uncommon occurrence for anyone and now it appears as if Balor's not the only one dealing with something.
Prior to Monday's RAW, WWE had announced that Alexa Bliss would be holding a press conference about the Women's Division as part of the broadcast. However when the time came, Alexa was quickly cut-off by Nia Jax and Tamina before she could utter a word. The following day via Twitter, Bliss would note that she too is not feeling that great:
Had my soup & medicine. Now time for Netflix 🤒 pic.twitter.com/qJESSlZJ12

— Lexi Kaufman (@AlexaBliss_WWE) December 12, 2018
According to The Wrestling Observer, Alexa is feeling the effects of a bad cold which is why she was cut-off by Nia Jax and Tamina, thus the scheduled press conference never really took place. Additionally, one-half of the new RAW Tag Team Champions 'The Glorious' Bobby Roode is also said to be having a rough go of it, as he reportedly is having trouble even speaking. Of course while it hasn't been confirmed, it's not believed that either will be missing much, if any time.
If for some reason Finn Balor can't compete at TLC, what should WWE do? Let us know on social media @theCHAIRSHOTcom and always remember to use the hashtag #UseYourHead!