What's Wrong With Seth Rollins On WWE PPV?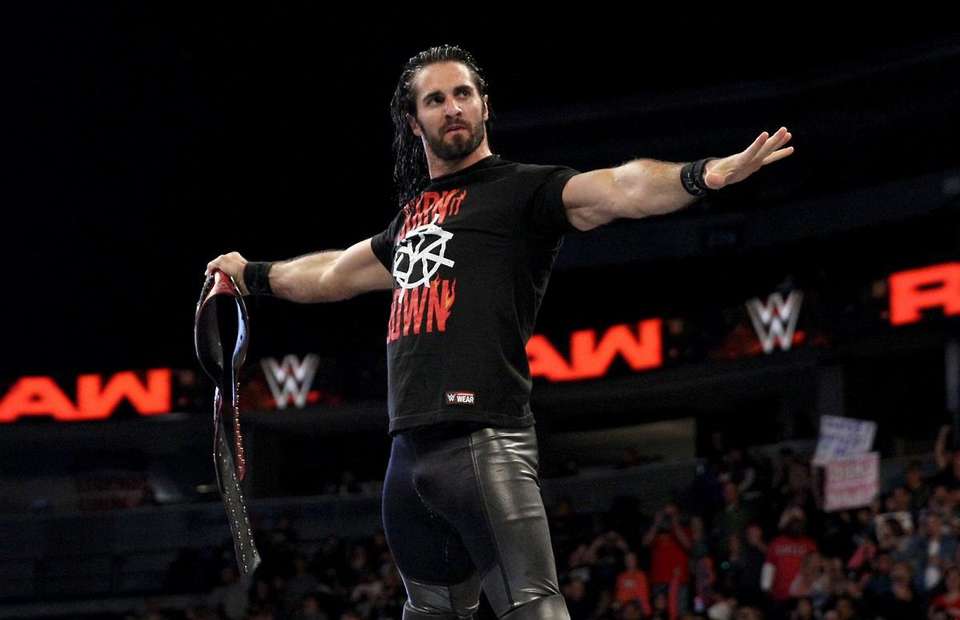 WWE TLC was another disappointing outing for Seth Rollins. Steve Cook digs in to see what might be ailing "The Architect" on WWE PPV.
It's the time of year where every wrestling writer affiliated with a website or blog or Facebook page is completing their Year-End Awards ballot. A tradition unlike any other. Readers love award columns because they like to discuss how the writers got them completely wrong, and who the winners of awards should be. It's great debate fodder. I, admittedly, am terrible at them because I forget a lot of things that happened over the course of a year. Sometimes I forget what I did last week, so I can't be trusted to remember who the top wrestlers of January were.
The Wrestler of the Year Award is always an interesting one to discuss. Every year presents many viable candidates, but a consensus typically forms around four to five main contenders. I suspect that one of the main contenders of the 2018 Wrestler of the Year Award will be Seth Rollins. He's got the reputation of being one of WWE's best in-ring workers & his matches typically get rave reviews from all the experts. A list of Best Raw Matches of 2018 would include plenty of Seth's Intercontinental Championship defenses & challenges, along with some tag team matches & other assorted things the Architect took part in.
From where I sit, there's one major argument against naming Seth Rollins Wrestler of the Year. That would be the fact that he's had two high-profile PPV matches end up as complete flops. It's not like Rollins was saddled with the dregs of WWE, or stuck in storylines that nobody had interest in. Dolph Ziggler's issue with Rollins over the IC strap went back months & produced a number of Raw matches that people loved. Dean Ambrose & Seth have been on-again off-again Shield brothers, and their recent feud that kicked off just after Roman Reigns went out of action should have had the interest of any crowd of WWE fans. Neither match connected with the crowd in the arena, nor with most of the people watching at home that were on blogs, websites or social media talking about it.
Now, there are plenty of Rollins supporters out there that will go to bat for both matches. They'll claim that the IWC critics don't know what they're talking about & it's the live crowd's fault for not enjoying the show. If they were writing this column, they could make that argument. They're not. I'm one of those darn critics that doesn't blindly enjoy everything & notices when something's not working.
Why aren't Seth Rollins' major matches working? I have some ideas as to why…
Placement of the match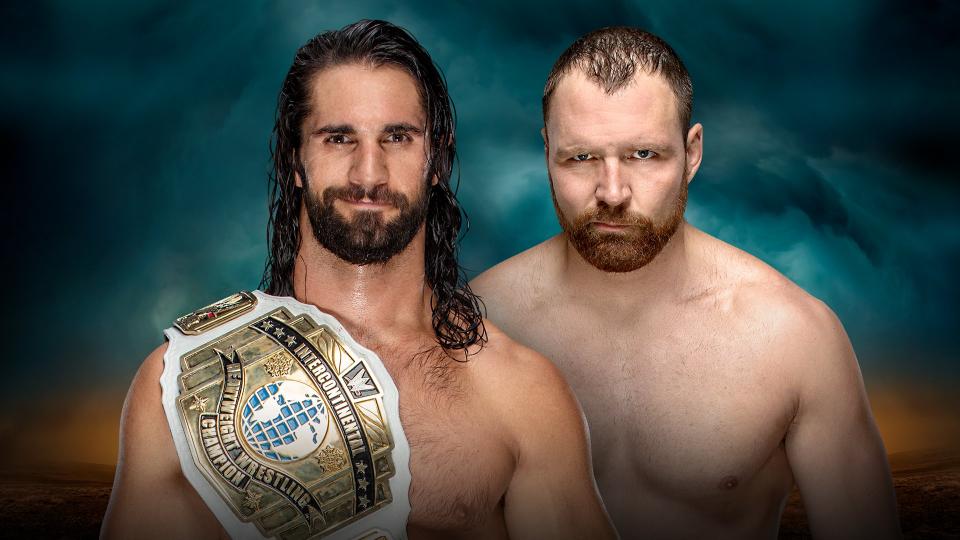 I think most people would agree that neither match was properly placed on its card. Rollins & Ziggler had no business main eventing Extreme Rules. For one thing, Ziggler's never been taken seriously as a main event talent. He hasn't been pushed at that level, and while he's been popular at times, the majority of the WWE Universe hasn't been begging for a Dolph Ziggler main event push for any lengthy period of time. Rollins has been main event level, with the right opponent, but he can't elevate somebody like Dolph to that level. Furthermore, it was Extreme Rules, and the match wasn't extreme at all. If you're going to name a show Extreme Rules, the featured match needs to utilize various types of plunder, go all over the building and generally result in anarchy. Rollins vs. Ziggler wasn't that.
When the reaction to your main event is "wait a minute, these guys are going on last?", it's not a good sign for things to come.
Rollins vs. Ambrose was placed in the semi-main event position at TLC, between the WWE Championship match pitting The New Daniel Bryan against AJ Styles, and the SmackDown Women's Championship TLC match with Becky Lynch defending against Charlotte Flair & Asuka. I don't think Bryan & Styles are capable of having a bad match with each other as opponents, so anything following them is going to have its work cut out for it.
WWE used to place matches of little interest in the next to last spot on their PPV cards in order to give crowds time to relax & get ready for the main event. They haven't been doing that lately, and matches like Rollins vs. Ambrose have ended up in a tough spot. People might be interested, but they're worn out from the last kickass match & could use a little breather before the match they have the most interest in. TLC definitely had the right match going on last, as The Man's issue with Flair, Asuka & anybody else in her path has been the most compelling part of WWE television lately. Also, there was the TLC stipulation, so it kinda made sense.
If Rollins & Ambrose didn't go out there and, pardon the expression, burn it down, they were going to get eaten alive by the crowd. That's exactly what happened. They couldn't follow Bryan & Styles, and they weren't good enough to make the crowd want to wait for Becky. So they chanted "WE WANT BECKY", among other things.




Listening to the crowd
As much as some critics want to dismiss what a live crowd thinks sometimes, the fact of the matter is that live crowds are the truest barometer of what's working & what isn't. Crowds vary based on location & demographics, but generally speaking, a pro wrestling crowd is made up of people that are passionate about the artform. Whether it's a football stadium filled to the rafters for a WrestleMania, or a half-empty arena for a TV taping, the people in attendance go to the show because they love the product. They probably don't love everything on every show, but enough things strike their fancy that they keep coming back.
The best wrestlers have learned how to read crowds after years of performing in front of them. They know when the audience is reacting the right way. If the fans don't react the way that's expected, the wrestlers know that something's wrong. The best wrestlers (referees are valuable with this too) are able to adjust on the fly. They don't keep doing things that aren't working, assuming they're going to jump on board eventually. Obviously they end up arriving at the same conclusion, they just take a different route than originally planned.
Both matches were prime examples of wrestlers not listening to crowds. They kept running through their stuff and doing things that weren't getting the proper reaction, because they knew better than the fans. Rollins' response to the Ziggler match failing was to blame the fans.
10..9..8..7..6..5..4..3..2..1..

— Seth Rollins (@WWERollins) July 16, 2018
He hasn't reacted on social media as of the time I'm writing this, which at least indicates he's learned that complaining about the crowd in public isn't a good look for a top babyface. As far as the San Jose crowd itself goes, they were popping for most stuff all night, so you can't make the argument that they just didn't like anything. They seemed like the kind of crowd WWE should want at all their events. We can't fault them for getting restless during the eleventh match out of twelve.
If you've seen one, you've seen them all.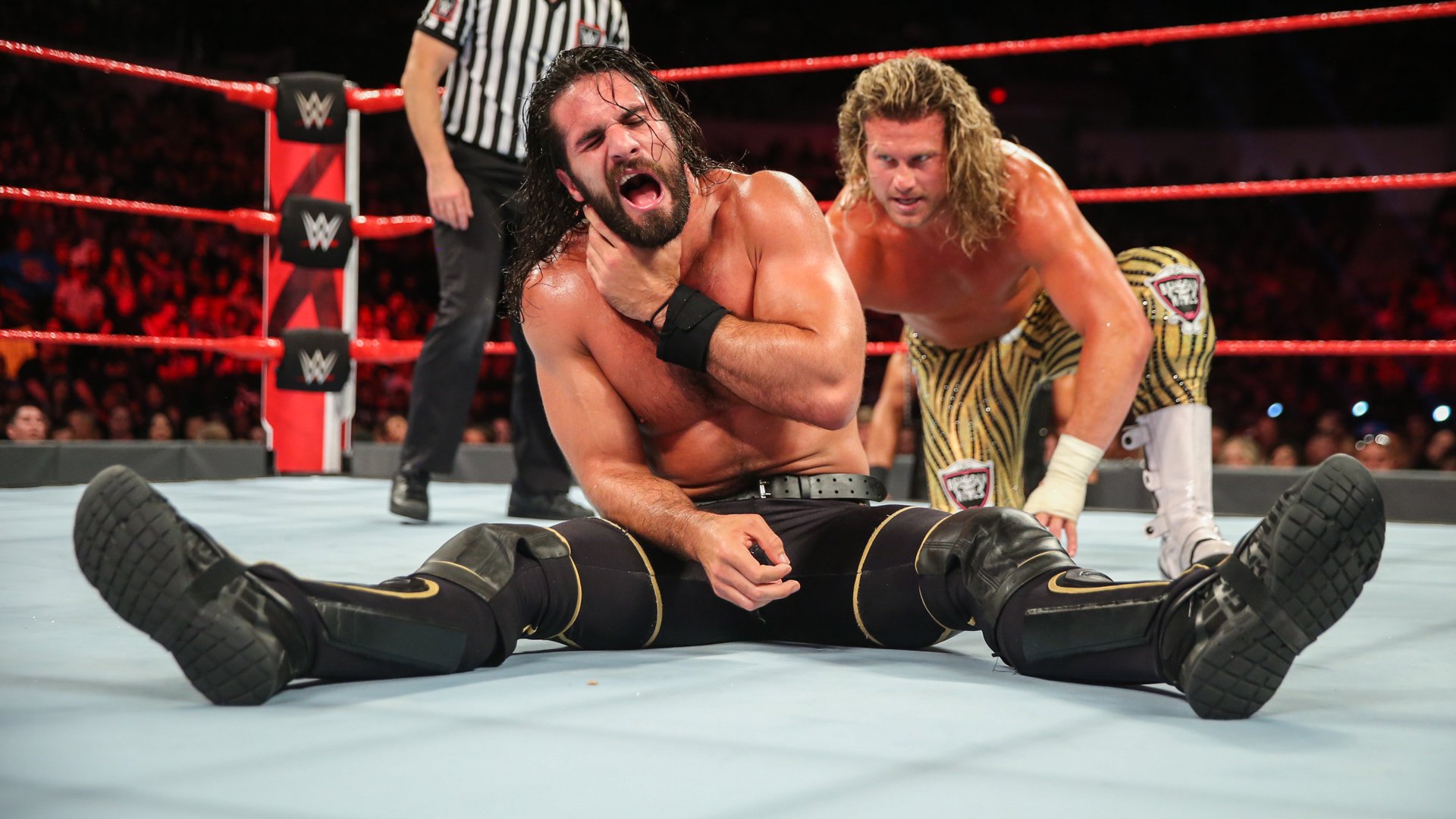 People loved those Rollins vs. Ziggler matches on Raw. One argument I've seen from multiple people about their matches is that it doesn't matter if they always wrestle each other, It's great every time. This was how people defended Ziggler accepting Rollins' open challenge a few weeks back. Fans hoping for something different were let down, but Rollins vs. Ziggler fans were pleased as punch.
Me, I'm one of those guys that likes to see something different. One of my gripes with modern WWE is that we often see the same matches over & over & over again. WWE has done this throughout its history, but that was more excusable when they mostly ran house shows and not everything was on television. Those of us that were spoiled by the Monday Night War & television that wasn't repetitive don't get excited for the fifth time Rollins vs. Ziggler is booked in two months.
Some guys make do anyway. It's not like Sunday was the first AJ Styles vs. Daniel Bryan match we've seen in awhile. It was the first one we've seen with The New Daniel Bryan, though. That made everything different. Even when there aren't radical character changes involved, Styles & Bryan tend to switch up their matches on a regular basis & have endless amounts of things they can go to.
Rollins & Ziggler, to me, didn't feel that way. Rollins matches in general don't feel that way to me. There are certain spots he has to hit in every single match. Regardless of what's happened in the match, he has to be able to do his running powerbomb, his superplex into a Falcon Arrow, repeated suicide dives & other ones I'm forgetting. Even if he's spent the match getting his knee worked over & the announcers put over his previous knee issues, he's still gotta get his stuff in, man.
Some say it's an indy mindset, brought on by guys needing to get all their stuff into every match so they can get noticed. But it goes at least as far back as Ric Flair. Naitch did all of his trademark spots in every match because he felt he was short-changing the fans if he didn't. Bret Hart mocked Ric for this, though he too had his routine.
Rollins' fans love his spots and don't see this as a problem. The thing is that once the people find out all you've got, they want something more. John Cena & Roman Reigns both ran into that issue & often got called out for doing the same ol' stuff. Cena has enough self-awareness to do things like unveiling a sixth move of doom.
The difference? Rollins' moves are flashier. It's still pretty samey though.
How can this change?
This is definitely a fixable issue. All I think Seth Rollins needs to do is listen to the crowd & maybe do something a little different every once in awhile. Maybe work in some psychology here & there. He's got the tools that Internet fans love, and he's got fans in high places.
WWE can also help him out by shortening the shows up a bit. Or maybe he could tone it down a bit. His Raw matches never have the problem some of his PPV stuff has. I understand why, having been to Raw tapings before. There isn't as much actual wrestling on Raw. By the time there is some you're ready to pop for anything that's decent in-ring action. Shows with twelve matches on them? That's going to be a harder to impress crowd.
As the saying goes: Once is a fluke. Twice is a coincidence. Three times is a trend. Seth Rollins is approaching trending levels, and not in the good way that WWE typically trends on social media during their shows. I think he'll turn it around.
For heaven's sake, he's only 32 years old. He's got a good 10 years of main events in front of him.
Let us know what you think on social media @theCHAIRSHOTcom and always remember to use the hashtag #UseYourHead!
The Chairshot Staff Picks – Money In The Bank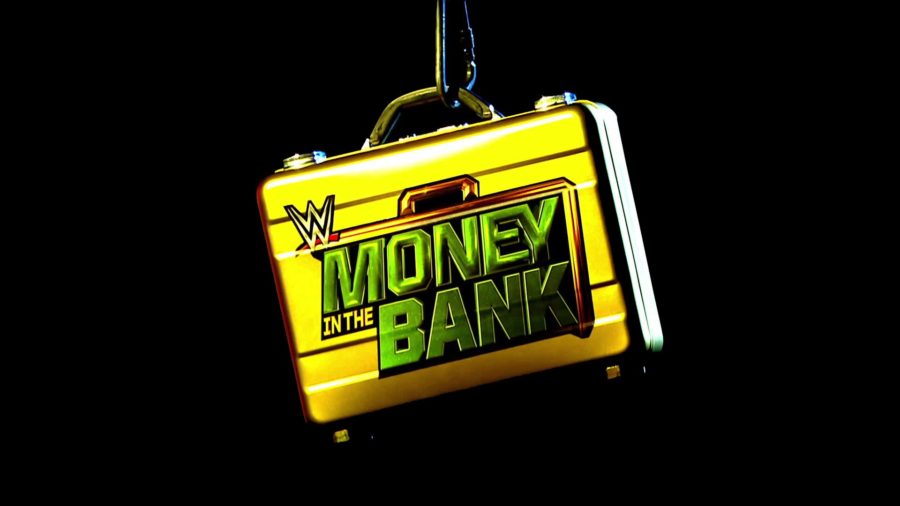 Ladies and gentlemen welcome back to The Chairshot Staff Picks. My name is PC Tunney and I am thrilled to be back at it for Money In The Bank! The time for my favorite gimmick match has returned as we shine up the briefcase and pull out the ladders. Let's jump right in and see how clearly we can see into the mind of Vince McMahon…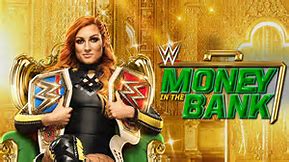 2019 Money In The Bank – Hartford, Connecticut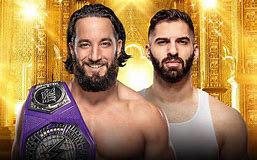 Tony Nese(c) v Ariya Daivari
Bradley Jay – Nese
Bobby Fernandes – Nese
Carol Cassada – Nese
David Levin – Daivari
Harry Broadhurst – Nese
Jason Schufletowski – Nese
Kevin Carrol – Nese
Korey Gunz – Nese
Mason Epeneter – Daivari
Mathew Sarpricone – Nese
Rey Ca$h – Daivari
Rob Bonnette – Nese
Scott Mcleod – Nese
Steve Cook – Nese
Steven Mitchell – Nese
Tiffany Carter – Nese
Dave Ungar – Nese
DPP – Nese
Chris Platt – Nese
Miranda Morales – Nese
Elisa Marie – Daivari
Patrick O'Dowd – Nese
Greg DeMarco – Nese
Tunney's Take: While Tony Nese is a solid performer with a great look, he comes across as very plain and ordinary to me. Time to switch that strap again. My Pick is Ariya Daivari
The Chairshot – Tony Nese 19-5 #UseYourHead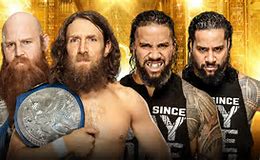 Daniel Bryan & Rowan(c) v The Usos
Bradley Jay – DB & Rowan
Bobby Fernandes – Usos
Carol Cassada – DB & Rowan
David Levin – DB & Rowan
Harry Broadhurst – DB & Rowan
Jason Schufletowski – DB & Rowan
Kevin Carrol – DB & Rowan
Korey Gunz – DB & Rowan
Mason Epeneter – Usos
Mathew Sarpricone – DB & Rowan
Rey Ca$h – DB & Rowan
Rob Bonnette – DB & Rowan
Scott Mcleod – DB & Rowan
Steve Cook – Usos
Steven Mitchell – DB & Rowan
Tiffany Carter – DB & Rowan
Dave Ungar – DB & Rowan
DPP – DB & Rowan
Chris Platt – DB & Rowan
Miranda Morales – DB & Rowan
Elisa Marie – DB & Rowan
Patrick O'Dowd – DB & Rowan
Greg DeMarco – DB & Rowan
Tunney's Take: With the Usos move to RAW I just don't see them winning the belts here. My pick is Daniel Bryan and Rowan
The Chairshot – Daniel Bryan & Rowan 21-3 #UseYourHead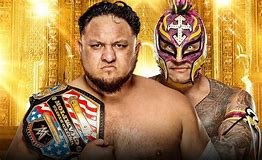 Samoa Joe(c) v Rey Mysterio
Bradley Jay – Joe
Bobby Fernandes – Rey
Carol Cassada – Rey
David Levin – Joe
Harry Broadhurst – Joe
Jason Schufletowski – Joe
Kevin Carrol – Joe
Korey Gunz – Rey
Mason Epeneter – Joe
Mathew Sarpricone – Joe
Rey Ca$h – Joe
Rob Bonnette -Joe
Scott Mcleod – Joe
Steve Cook – Joe
Steven Mitchell – Rey
Tiffany Carter – Rey
Dave Ungar – Joe
DPP – Joe
Chris Platt – Joe
Miranda Morales – Joe
Elisa Marie – Joe
Patrick O'Dowd – Joe
Greg DeMarco – Rey
Tunney's Take: It's time for the Rey and Dominic's feel good moment of 2019. My pick is Rey Mysterio
The Chairshot – Samoa Joe 17-7 #UseYourHead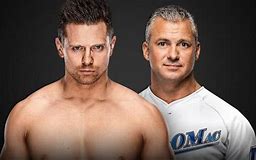 The MiZ v Shane McMahon (Steel Cage Match)
Bradley Jay – MiZ
Bobby Fernandes – MiZ
Carol Cassada – MiZ
David Levin – MiZ
Harry Broadhurst – MiZ
Jason Schufletowski – MiZ
Kevin Carrol – MiZ
Korey Gunz – Shane
Mason Epeneter – MiZ
Mathew Sarpricone – MiZ
Rey Ca$h – Shane
Rob Bonnette – MiZ
Scott Mcleod – MiZ
Steve Cook – MiZ
Steven Mitchell – MiZ
Tiffany Carter – Shane
Dave Ungar – Shane
DPP – MiZ
Chris Platt – MiZ
Miranda Morales – MiZ
Elisa Marie – MiZ
Patrick O'Dowd – MiZ
Greg DeMarco – MiZ
Tunney's Take: I thinks the use of a steel cage to end this rivalry is an excellent move. MiZ is HOT right now and needs to take some momentum into his next storyline. My pick is the MiZ
The Chairshot – The MiZ 20-4 #UseYourHead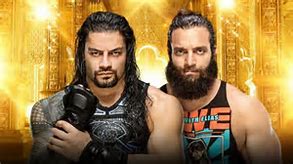 Roman Reigns v Elias
Bradley Jay – Roman
Bobby Fernandes – Roman
Carol Cassada – Roman
David Levin – Roman
Harry Broadhurst – Roman
Jason Schufletowski – Elias
Kevin Carrol – Roman
Korey Gunz – Roman
Mason Epeneter – Roman
Mathew Sarpricone – Elias
Rey Ca$h – Elias
Rob Bonnette – Roman
Scott Mcleod – Roman
Steve Cook – Roman
Steven Mitchell – Roman
Tiffany Carter – Roman
Dave Ungar – Roman
DPP – Elias
Chris Platt – Roman
Miranda Morales – Roman
Elisa Marie – Roamn
Patrick O'Dowd – Roman
Greg DeMarco – Roman
Tunney's Take: This match has Shane McMahon interference written all over it. Shane walks with Elias. My pick is Elias
The Chairshot – Roman Reigns 19-5 #UseYourHead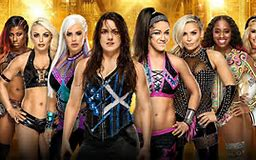 Women's MITB
Bradley Jay – Moon
Bobby Fernandes – Bayley
Carol Cassada – Bayley
David Levin – Bayley
Harry Broadhurst – Bayley
Jason Schufletowski – Cross
Kevin Carrol – Moon
Korey Gunz – Beyley
Mason Epeneter – Dana
Mathew Sarpricone – Bayley
Rey Ca$h – Moon
Rob Bonnette – Bayley
Scott Mcleod – Bayley
Steve Cook – Mandy
Steven Mitchell – Bayley
Tiffany Carter – Bayley
Dave Ungar – Moon
DPP – Dana
Chris Platt – Mandy
Miranda Morales – Cross
Elisa Marie – Cross
Patrick O'Dowd – Dana
Greg DeMarco – Dana
Tunney's Take: I would absolutely love to see Nikki Cross win here. I'll play with you Nikki! The timing feels right for the SHENOM, though. My pick is Ember Moon
The Chairshot – Bayley 10, Ember Moon 5, Dana Brooke 4, Nikki Cross 3, Mandy Rose 2 #UseYourHead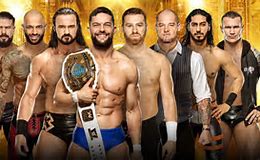 Men's MITB
Bradley Jay – Andrade
Bobby Fernandes – McIntyre
Carol Cassada – Corbin
David Levin – McIntyre
Harry Broadhurst – Andrade
Jason Schufletowski – McIntyre
Kevin Carrol – Andrade
Korey Gunz – McIntyre
Mason Epeneter – Sami
Mathew Sarpricone – McIntyre
Rey Ca$h – Andrade
Rob Bonnette – Andrade
Scott Mcleod – McIntyre
Steve Cook – Andrade
Steven Mitchell – McIntyre
Tiffany Carter – Ricochet
Dave Ungar – McIntyre
DPP – McIntyre
Chris Platt – McIntyre
Miranda Morales – Andrade
Elisa Marie – McIntyre
Patrick O'Dowd – McIntyre
Greg DeMarco – Andrade
Tunney's Take: There are a number of interesting choices you could make a case for here. Ricochet to me would benefit greatly having a MITB briefcase run. Sami Zayn's dynamic with KO would also be very interesting by adding the briefcase to it. Andrade seems to have that smell about him these days though, like he is ready to explode. My pick is Andrade
The Chairshot – Drew McIntyre 12, Andrade 9, Ricochet 1, Baron Corbin 1, Sami Zayn 1 #UseYourHead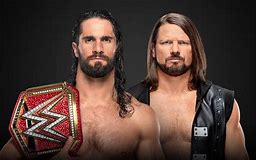 Seth Rollins(c) v AJ Styles
Bradley Jay – Seth
Bobby Fernandes – Seth
Carol Cassada – Seth
David Levin – Seth
Harry Broadhurst – Double Pin
Jason Schufletowski – Seth
Kevin Carrol – Seth
Korey Gunz – Seth
Mason Epeneter – Seth
Mathew Sarpricone – Seth
Rey Ca$h – Seth
Rob Bonnette – Seth
Scott Mcleod – Seth
Steve Cook – Seth
Steven Mitchell – Seth
Tiffany Carter – Seth
Dave Ungar – No Contest
DPP – Seth
Chris Platt – Seth
Miranda Morales – Seth
Elisa Marie – Seth
Patrick O'Dowd – Seth
Greg DeMarco – Seth
Tunney's Take: I do really like Dave Ungar's idea of a Brock Lesnar caused NC. However, I see Seth coming away with the title and a victory here. My pick is Seth Rollins
The Chairshot – Seth Rollins 22-0-2 #Use Your Head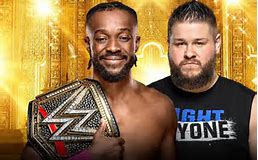 Kofi Kingston(c) v Kevin Owens
Bradley Jay – Kofi
Bobby Fernandes – Kofi
Carol Cassada – Kofi
David Levin – Kofi
Harry Broadhurst – KO
Jason Schufletowski – Kofi
Kevin Carrol – Kofi
Korey Gunz – Kofi
Mason Epeneter – Kofi
Mathew Sarpricone – Kofi
Rey Ca$h – Kofi
Rob Bonnette – Kofi
Scott Mcleod – Kofi
Steve Cook – Kofi
Steven Mitchell – Kofi
Tiffany Carter – Kofi
Dave Ungar – Kofi
DPP – Kofi
Chris Platt – Kofi
Miranda Morales – Kofi
Elisa Marie – Kofi
Patrick O'Dowd – Kofi
Greg DeMarco – Kofi
Tunney's Take: Kofi Kingston will be defending the WWE title at SummerSlam, BOOK IT!!! My pick is Kofi Kingston
The Chairshot – Kofi Kingston 23-1 #UseYourHead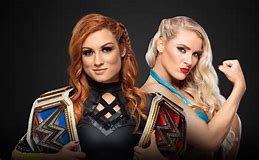 Becky Lynch(c) v Lacey Evans
Bradley Jay – Becky
Bobby Fernandes – Becky
Carol Cassada – Becky
David Levin – Becky
Harry Broadhurst – Becky
Jason Schufletowski – Lacey
Kevin Carrol – Becky
Korey Gunz – Becky
Mason Epeneter – Lacey
Mathew Sarpricone – Becky
Rey Ca$h – Becky
Rob Bonnette – Becky
Scott Mcleod – Becky
Steve Cook – Becky
Steven Mitchell – Becky
Tiffany Carter – Becky
Dave Ungar – Lacey
DPP – Becky
Chris Platt – Becky
Miranda Morales – Becky
Elisa Marie – Becky
Patrick O'Dowd – Lacey
Greg DeMarco – Lacey
Tunney's Take: Lacey Evans is ready to be the champ. Charlotte will help her get there. My pick is Lacey Evans
The Chairshot – Becky Lynch 18-6 #UseYourHead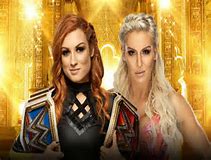 Becky Lynch(c) v Charlotte Flair
Bradley Jay – Charlotte
Bobby Fernandes – Charlotte
Carol Cassada – Becky
David Levin – Becky
Harry Broadhurst – Charlotte
Jason Schufletowski – Becky
Kevin Carrol – Charlotte
Korey Gunz – Becky
Mason Epeneter – Charlotte
Mathew Sarpricone – Becky
Rey Ca$h – Becky
Rob Bonnette – Charlotte
Scott Mcleod – Becky
Steve Cook – Becky
Steven Mitchell – Becky
Tiffany Carter – Becky
Dave Ungar – Becky
DPP – Charlotte
Chris Platt – Charlotte
Miranda Morales – Charlotte
Elisa Marie – Charlotte
Patrick O'Dowd – Becky
Greg DeMarco – Becky
Tunney's Take: I see Becky and Charlotte both on SmackDown as it moves to FOX. My pick is Becky Lynch
The Chairshot – Becky Lynch 14-10 #UseYourHead
A BIG thankyou once again to all of the staff that participated and all of the fans of TheChairshot for reading. Find me on the Twitter @PCTunney to see who made the best picks. And of course, ALWAYS #UseYourHead and visit thechairshot.com for all of your pro wrestling needs! ENJOY MITB!!!
Baron Corbin: On Top Of WWE Whether He Wins Or Loses At 'Money in the Bank'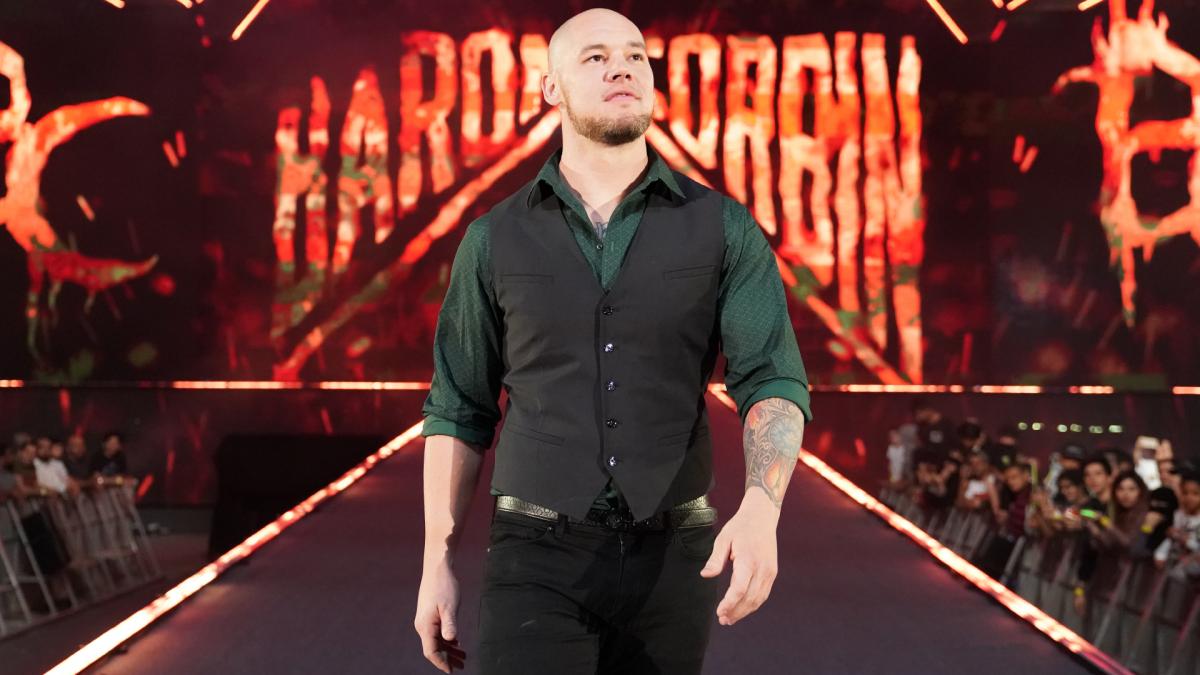 Baron Corbin is the man that WWE fans love to hate. He's arrogant, he's egotistical and he's despicable. He's everything a heel should be and much more. He also seems to be Vince McMahon's favorite heel and that's a good thing for The Lone Wolf.
In any other circumstance in any other era, Baron Corbin would be regarded as the hottest heel in WWE. He's got the right attitude, he's got the company's support and most importantly he has the spotlight. So even as his critics shake their heads, there is no denying that Baron Corbin, briefcase or not, is still a winner at Money in the Bank.
---
Get your very own Baron. Corbin. Sucks. shirt!
---
The May 19 event features two big Ladder Matches and Corbin is involved in one. Baron will step into the ring with Ricochet, Randy Orton, Ali, Sami Zayn, Andrade, Finn Bálor and Drew McIntyre. The man that wins the match wins the aforementioned briefcase and a world title opportunity.
Corbin has a fighting chance to go over, just as every man in this match. Fans can pick and choose their favorites but when it comes to the Money in the Bank concept, the fact is that it no longer leads to a guaranteed title win. At this point, it's nothing more than a glorified plot device.
This means that anyone can win because a victory doesn't necessarily mean a championship victory down the road. Vince McMahon can change his mind, as he often does and when that happens, all bets are off. The briefcase and the contract inside of it, will go wherever he wants it to go.
So Ricochet, who has not exactly been booked as the breakout star that he perhaps should be, could walk away as the winner. But it also means that Andrade, who also seems to be Vince's favorite, may not win anything. 
Drew has been on the cusp of greatness for his entire WWE existence, but that doesn't mean he will finally get over the hump on May 19. Ali and Bálor seem to be in the same spot when it comes to fan favorites that can't build momentum. So it's entirely possible that one of them will pull down the case in the end.
Then there's Randy Orton, who could win or lose any match and still come back in the same main event spot he's always enjoyed. The fact is that just when fans think they figure out what WWE is planning to do in this bout, the company can suddenly turn it all upside down. 
But the only pick that really makes any sense is Baron Corbin. However it also makes no sense at all and that's because of those critics who simply cannot believe that a guy like Baron is anywhere close to the top of the company.
Common sense says he will win due to past booking and current standing. While that shouldn't make a difference, just as it doesn't for anyone else, it absolutely does here. That's because of the overwhelming sense of dread that many fans have when it comes to Baron Corbin. They believe that his main event run is only just beginning.
It's incomprehensible to many that Baron would ever get this far. Yes, he showed promise in the beginning and yes, he seemed to have a lot of potential. But then he entered the weekly grind of WWE and suddenly that potential began to wane.
His robotic promos were obvious from the very start. It's as if Baron is reading a teleprompter every time he speaks. There is no emotion and no passion in his words and there really never has been. Fans indeed hate him for all the right reasons because he is an effective heel. But there's something much deeper just under the surface.
For diehard fans, Corbin is flat and simply does not have it. He looks the part and he's putting forth the effort, but fans know when a guy is playing a role instead of feeling it. For casual fans, Corbin is a mean spirited bad guy who deserves to get taken down. In both cases, Corbin is just a guy in the ring and nothing more.
His skills are unimpressive and he rarely ever has a great match with anyone. That's not to suggest that he cannot work. He's very capable in the ring and he has the fundamentals. But when it comes to piecing everything together and making a serious impact, Baron doesn't seem to have what it takes.
But the fact is that doesn't matter. WWE is Vince McMahon's company and when he decides a guy should be elevated, then that guy is elevated. The company spent an ample amount of time telling the world that Baron Corbin was responsible for tanking the ratings on Monday Night Raw, yet he's one win away from becoming Universal champion. The two sides don't seem to match but then again, why would they?
He continues to be featured every week and he continues to be booked as a monster heel on TV because that's what WWE wants. Did Corbin work his way up to this level by getting over in his matches and on the mic? No. But he's heading to the top nevertheless.
So yes, Baron Corbin may indeed win the Money in the Bank briefcase on May 19. Or maybe he won't. Either way, he doesn't need a career defining victory to prove anything to anyone in WWE. The decision was apparently made a long time ago. Win or lose, Baron Corbin wins, whether fans like it or not.